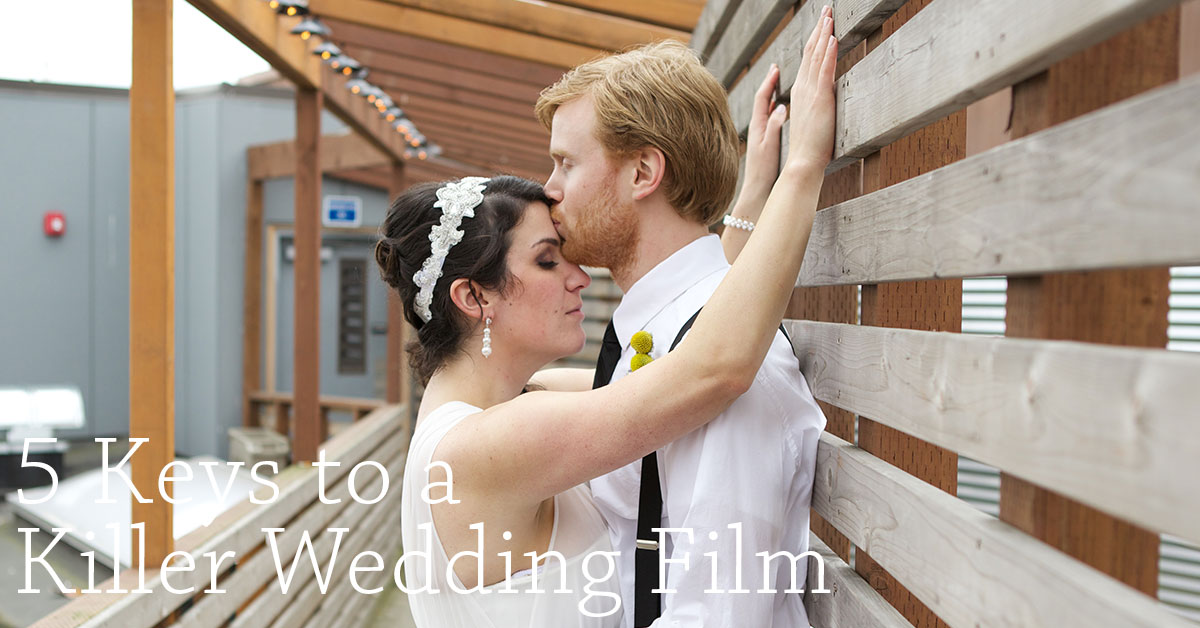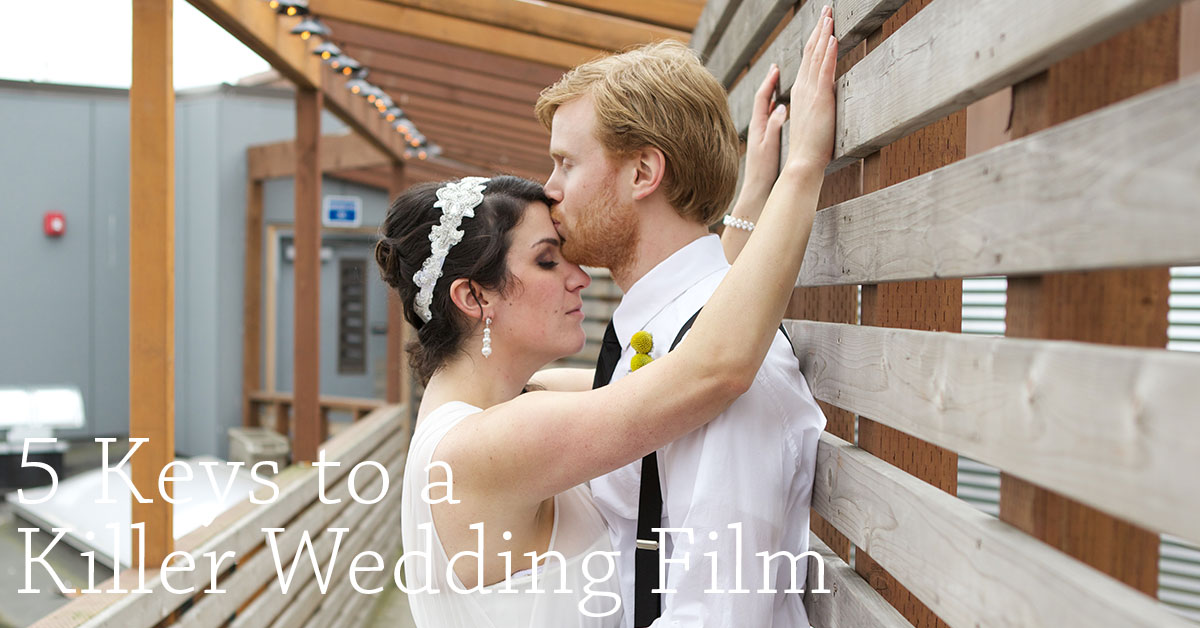 Have you ever wondered how a wedding film is created? How it is able to make you feel? The way it takes you back to those special moments on a wedding day? When Holly and I approach a wedding film, we strive to tell the story of the day, not just capture the events as they unfolded. This story-first process allows us to craft a film that captivates your attention and brings back those emotions you experienced on your day.
Here are 5 ways (with examples of them in action) you can go the extra mile to help us make your wedding film even more amazing:
1. Speeches
Great speeches make an excellent backbone of your wedding film. Well-prepared siblings, bridal party members or parents help give context to your wedding day. They provide unique, often humorous perspectives that allow us to understand what makes you such a great couple! Holly recently wrote a fantastic post about this called How To Make A Great Wedding Speech. The whole thing is a great read, but here is the key:
Know what you want to say, and deliver it with confidence. Planning your speech in advance reduces wedding day jitters and allows you to achieve this and enjoy the moment at the same time. And best of all, it empowers us to create a wedding film that is strong, engaging, and enjoyable.
On your wedding day, we're going to remind your speech givers not to wander around the room (which is very common when people are nervous). We endeavor to place each person in the best possible lighting and have determined the best camera angles ahead of time. The content of the speeches will be much more impactful on video if they stick to the mark we give them.
2. Personal Vows
Another great way to inject unique story to your wedding film is to write personal vows. While we can use "I David…take you Holly…to be my lawfully wedded wife…to have and to hold…" in your film, writing personal vows takes this emotion-filled moment to new heights. These give us a peek at your thoughts about how you first met, why you love each other, or your perspective on the commitment you are making.
3. Letters or Cards to Each Other
Another emotional wedding day moment that we love to capture is when you open cards or letters from each other while you're getting ready. These usually contain your personal thoughts about your excitement for the wedding day, and for getting to spend the rest of your lives together! We coordinate with your photographer to make sure this moment is private and give you space to experience what you're reading.
Also, just to note: It's not ideal for us to have the *click click* of a photographer's camera in the background as you read the card aloud, so if your photographer does want to capture this moment, we may have you read the card twice, once as you're opening it for the first time (with both us and your photographer capturing your reaction) and then, one more time for us to get clean audio to use in your film.
4. Fun/Unique Bridal Party Photo Session
Some of our favorite films have had hilarious moments of laughter and crazy antics involving the bridal party. Where we usually see these moments unfold is during the bridal party photo session, which usually goes together with the romantic photos/video you will do as well.
As you are scheduling your wedding day (likely with the input of your coordinator/planner and photographer), it's in your best interest to make sure there is plenty of time for you and your bridal party to spend some time getting some fun and goofy photos together. We recommend that you do this before your ceremony.
The advantage to scheduling this photo time before your ceremony is that no one is feeling like they are missing the cocktail hour celebration. Ladies, it's also when your hair and make-up haven't had the chance to be smudged or windblown yet. We also know from experience that if your day starts to run behind, or your ceremony starts late for some reason, a post-ceremony bridal party / romantic portraits photo session is guaranteed to be under a time crunch.
Scheduling this before the ceremony gives us the time to create an environment that leads to some fantastic photos and video content. Trust us, it's worth it. Your photographer loves it, we love it, everyone has fun, and it provides the opportunity for some great moments for your film.
5. Love Story Film
The last key is our favorite. The Love Story Film allows us to capture the story of how you two met and fell in love. We choose a location that is meaningful to you as a couple (a park or beach you went to while dating, for example). First, we interview the two of you together to get the story. Then we take time to walk around the location and get footage of the two of you enjoying being together. This is where we capture the talking and laughing that makes it a joy to watch.
Love Story Films are amazing for several reasons. First, it gives us all a chance to work together, and for you to become comfortable seeing us with cameras. This plays into our desire to show up as friendly faces on your wedding day, not just another vendor. We totally get it that cameras can be intimidating (Holly definitely has a serious introvert side). A Love Story Film shoot gives you one less thing to stress about on your wedding day. They also make incredible content for your wedding film, providing us with the perspective of how we've arrived at this monumental day. It's also really meaningful to have this story recorded for posterity, allowing you to share your love with your family, and for future generations, too.